Peter King's Quotes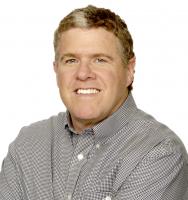 See the gallery for quotes by Peter King. You can to use those 8 images of quotes as a desktop wallpapers.
Much more quotes by Peter King below the page.
My legislation would cut off all funding for trials of anyone from Guantanamo in any court in the United States of America. This bill would help stop the misguided plan to put Khalid Sheikh Mohammed and other 9/11 terrorists on trial in Downtown Manhattan.
Tags: America, Help, Put
The Democrats in the Senate adopted a resolution, an amendment, saying that there should be no Guantanamo detainees brought into this country. So, more and more, we're finding the American people on one side, the ACLU and the troglodytes from the New York Times on the other, where they belong.
Tags: American, Country, Saying
The Muslims have, as everyone else says, the right to practice their religion and they have the right to construct a mosque at ground zero if they wish. What I am saying, though, is that they should listen to public opinion, they should listen to the deep wounds and anguish that this is causing to so many good people.
Tags: Deep, Good, Religion