Ronnie Spector's Quotes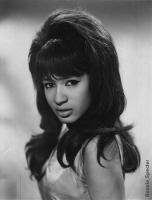 See the gallery for quotes by Ronnie Spector. You can to use those 7 images of quotes as a desktop wallpapers.
Visit partners pages
Much more quotes by Ronnie Spector below the page.
Back 20 years ago, I was recording with Bruce Springsteen, and his producer called me and said I had to be in the studio the next day to finish the sessions, and I couldn't. I had to be in court, in California. All this took like 10 years out of my life.
Tags: Life, Next, Said
Every act I see, their whole act is choreographed. I'm sick of seeing these dancers. The only reason they have them is they don't have enough talent to get people dancing themselves.
Tags: Enough, Reason, Sick