Kurtis Blow's Quotes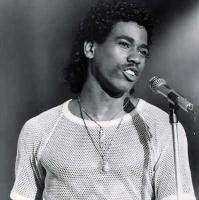 See the gallery for quotes by Kurtis Blow. You can to use those 8 images of quotes as a desktop wallpapers.
I started DJing, breakdancing and MCing in the '70s and I got my record deal in 1979 with 'Christmas Rap.'
Tags: Deal, Started
Pete Dj Jones was the first person that I saw with 2 turntables. This was 1972.
Tags: Jones, Turntables
That's the job of the entertainer, to entertain, not to motivate or inspire people to get violent!
Tags: Inspire, Job, Violent
When I was 13 I had a fake Id that said that I was 19. I was getting in all the clubs.
Tags: Fake, Getting, Said
Yeah when I was 7 or 8 my moms would have little parties, and I would play the music.
Tags: Music, Parties, Yeah
I was signed when I was 19 years old, in 1980. I went to Germany and France. Seeing the world at that time was just an awesome experience for a teenager.
Tags: Experience, Old, Time
Visit partners pages