Frank Carson's Quotes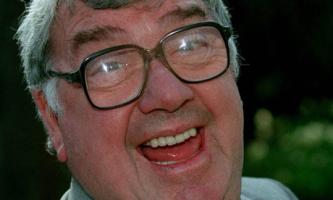 See the gallery for quotes by Frank Carson. You can to use those 8 images of quotes as a desktop wallpapers.
I don't think my wife likes me very much, when I had a heart attack she wrote for an ambulance.
Tags: Heart, Marriage, Wife
What's the difference between my wife and a terrorist? You can negotiate with a terrorist.
Tags: Between, Difference, Wife
So I rang up British Telecom, I said 'I want to report a nuisance caller', he said 'Not you again'.
Tags: Again, British, Said
Have you heard about the Irishman who reversed into a car boot sale and sold the engine?
Tags: Car, Engine, Heard
It's never occurred to me to worry about my health, or that I'll get old, or that people will stop laughing at me.
Tags: Health, Old, Worry
Visit partners pages