John Harrington's Quotes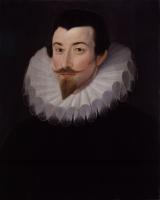 See the gallery for quotes by John Harrington. You can to use those 8 images of quotes as a desktop wallpapers.
Treason doth never prosper: what's the reason? Why if it prosper, none dare call it treason.
Tags: Call, Reason, Why
Nothing turns off an investor more than when an entrepreneur comes in with a ridiculous valuation.
Tags: Investor, Off, Ridiculous
I have seen entrepreneurs ask for hundreds of millions of dollars on a concept and try to sell because of 'their passion' for an idea. If the idea is that good, why wouldn't I cut you out and hire someone who is just as passionate for much, much less?
Tags: Good, Passion, Someone
I've spent over 25 years in the television industry, the direct response industry. I met a lot of people and certainly learned the power of commercials and their brand building potential.
Tags: Learned, Power, Television
Visit partners pages