Ryan Lochte's Quotes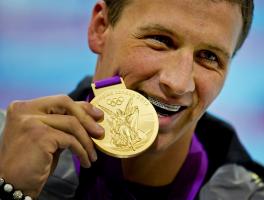 See the gallery for quotes by Ryan Lochte. You can to use those 7 images of quotes as a desktop wallpapers.
Much more quotes by Ryan Lochte below the page.
I honestly think if I would've tied my suit and there wouldn't have been any water rushing through it, I think I could've gone at least a second faster.
Tags: Gone, Second, Water
I was a little troublemaker. Always trying to get in trouble, always mischief, like throwing rocks at cars when I was younger, all that kind of stuff.
Tags: Stuff, Trouble, Trying