Sylvia Day's Quotes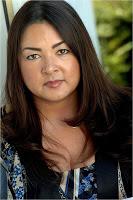 See the gallery for quotes by Sylvia Day. You can to use those 8 images of quotes as a desktop wallpapers.
As a writer, it's disheartening to write books that you pour your soul into and not have them distributed widely enough to find their audience.
Tags: Enough, Soul, Write
As for discipline and rules, I confess, I've never been good with either.
Tags: Discipline, Good, Rules
I can't live without my smartphone, but I really geek on coding. It's not so much technology that I like, but puzzle solving.
Tags: Geek, Puzzle, Technology
I've been told by readers that they love how my heroes fall in love fast, first, and with conviction.
Tags: Fall, Fast, Love
I've learned to allow myself the room to fall in love with what I'm writing.
Tags: Learned, Love, Writing
My heroines, more often than not, are the ones who are troubled and resistant.
Tags: Often, Resistant, Troubled
Visit partners pages