Irvin S. Cobb's Quotes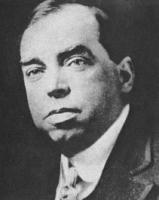 See the gallery for quotes by Irvin S. Cobb. You can to use those 6 images of quotes as a desktop wallpapers.
As I understand it, sport is hard work for which you do not get paid.
Tags: Hard, Understand, Work
A good storyteller is a person with a good memory and hopes other people haven't.
Tags: Good, Hopes, Memory
A woman may have a witty tongue or a stinging pen but she will never laugh at her own individual shortcomings.
Tags: Laugh, May, Woman
An epitaph is a belated advertisement for a line of goods that has been discontinued.
Tags: Epitaph, Goods, Line
A funeral eulogy is a belated plea for the defense delivered after the evidence is all in.
Tags: After, Defense, Evidence
If writers were good businessmen, they'd have too much sense to be writers.
Tags: Good, Sense, Writers
Visit partners pages