Rachel Weisz's Quotes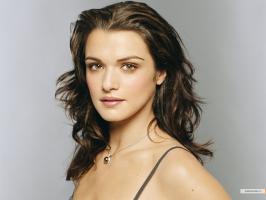 See the gallery for quotes by Rachel Weisz. You can to use those 4 images of quotes as a desktop wallpapers.
I think I'm very curious about other people. I like to sit and eavesdrop, you know.
Tags: Curious, Eavesdrop, Sit
I think there are two aspects to ageing: there's the physical side and what's happening inside.
Tags: Inside, Physical, Side
I want to play interesting women.
Tags:
Women
I was advised by an American agent when I was about 19 to change my surname.
Tags: Agent, American, Change
I was an English-literature major, and that's all about stories and narratives.
Tags: Major, Narratives, Stories
I'll say anything to live.
Tags:
Actor
I'm marriable. But I'm not married.
Tags:
Married
I'm very successful and do lots of films but I've never actually done anything extraordinary.
Tags: Actually, Done, Successful
Visit partners pages
Visit partners pages
Much more quotes by Rachel Weisz below the page.